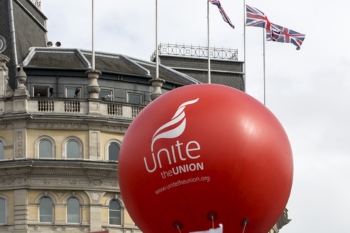 Refuse, recycling and street cleansing workers at Rugby BC are among the council employees who will walk out on strike this week.
Trade union Unite said bin collections and street cleaning in Rugby will initially grind to a halt for two weeks from Tuesday as members demand a 'significant pay increase'.
Unite general secretary Sharon Graham said: 'These workers are now struggling to put food on the table and pay the bills.'
Unite regional officer Zoe Mayou added: 'Some of the workers have even needed to resort to using food banks.
'With the cost of living crisis set to get worse, the workers face an emergency.
'It's time to pay these essential workers a decent wage.'
GMB and Unison agreed to accept the employers' 1.75% offer for 2021-22 after months of deadlock, but the first co-ordinated industrial action to hit the sector in a decade took place in Northern Ireland in March after Unite rejected the deal.
More than 200 Hackney LBC workers will also strike for two days this week over the employers' 'insulting' 1.75% pay offer.
However, strikes by 20 Croydon LBC grounds maintenance workers were postponed last week after the council tabled an improved offer on pay and terms and conditions.