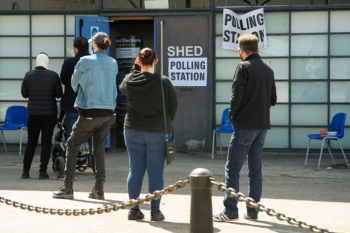 A full review of electoral funding and legislative changes are needed to avoid electoral failure in the UK, a new report has argued.
The Association of Electoral Administrators (AEA) has launched a new blueprint for reform, warning decisive action is needed to reduce risk and bring capacity to elections.
It calls for a full review into resourcing to reduce the burden on local authorities, a single Electoral Administration Act, and a locally triggered cap on the maximum number of polls held on one day.
Peter Stanyon, chief executive of AEA, said: 'Serious and sweeping reform is needed to increase capacity and resilience within our electoral system. We hope governments will take on board this blueprint for reform to meet the modern needs and expectations of electors.
'Over 75 pieces of primary legislation apply to the running of elections, and we're facing voter ID, new UK Parliamentary constituency boundaries and votes for all overseas UK electors being introduced by the next general election. The pressure on Returning Officers, Electoral Registration Officers and electoral administrators is too great, and the risk of failure is increasing. The time for piecemeal amendments is over.'
The report also said the Government should make it clear which premises should legally be made available for polling.
Photo: GarethWilley / Shutterstock.com