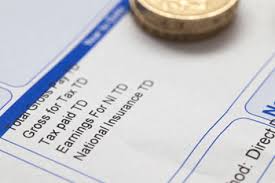 Public sector workers are still paid more than their private sector counterparts despite nearly a decade of central government cuts, financial experts say.
A new report by the Institute of Fiscal Studies (IFS) has revealed that during the financial crisis the pay premium experienced by public sector workers relative to those in the private sector grew from 3.7% in 2006-07 to 6% in 2010-11.
However, following the squeeze on public sector pay since 2010-11, this gap has come down to about 3.6% in 2015-16 - just 0.1% below pre-crisis levels.
Despite the fact that public sector workers are still paid more on average than their private sector counterparts, the report's author Luke Sibieta warned 'public sector pay is set to decline more rapidly relative to that in the private sector.'
The IFS' report, funded and published by the Office of Manpower Economics, also discovered there was little change in the educational achievement of new graduate entrants to teaching and health.
This may not continue, however, if the public sector squeeze continues, Mr Sibieta said.
'Despite the squeeze on the pay and pensions of public sector workers since 2010, there has been no decline in the prior educational achievement of graduates going into teaching or health occupations,' he said.
'However, between 2015 and 2020 public sector pay is set to decline more rapidly relative to that in the private sector. It is hard to believe this won't affect the willingness of highly qualified individuals to choose these occupations.'