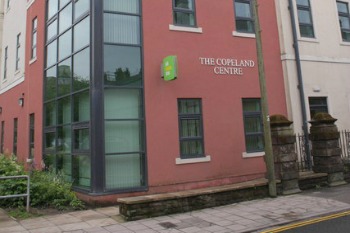 Staff will today stage protests outside a North West town hall in a bid to stop the council from outsourcing services.
Members from trade unions GMB, Unite and Unison will hold demonstrations outside of Copeland Borough Council from 8:30am on Monday against what they believe to be the 'short sighted' approach by the local authority to approach private companies.
Copeland councillors have twice unanimously agreed on budget plans for 2015/16, which include an approach to commission out services.
Government cuts mean the council needs to find a further £3.3m of savings for 2016/17 on top of £6m already made over the past five years.
However unions said the service 'sell-off' would instead worsen matters for the local authority.
Employees were said to be 'very worried' about their futures, with a petition currently being drawn up for a vote of no confidence in the chief executive and senior managers at the council.
Dan Gow, GMB regional organiser, said: 'The commissioning of services to the private sector will do little to bridge any imposed funding gaps. In fact GMB consider that the sell-off of services will lead to greater problems for the council in the future. There is no evidence that the commissioning of services will offer value for money and quality services to the residents of Copeland.
'History has shown that privatisation will clearly have a huge impact on terms and conditions while private employers seek to increase profit margins from their contracts.
'GMB consider that the decision taken by the council to move in this direction is short sighted given a mayor is due to be elected in May this year.'
In a statement, Copeland Borough Council said: 'Commissioning is not just about externalising services, but ensuring the council look at all alternative ways of delivering services.
'Service reviews are in progress across the borough to ensure the council provide the right level of services -whatever Copeland do now must be affordable, deliverable and sustainable.
'The election of a directly elected mayor for Copeland in May will not affect the decision to take a commissioning base approach, as the setting of the budget is a function of the full council, which will not - and cannot - change under the mayoral model.'