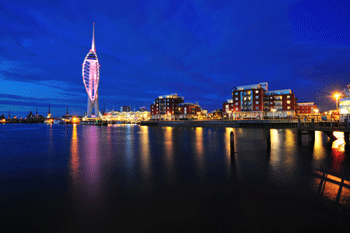 Portsmouth City Council has admitted defeat in its search for a buyer for its energy company.
Victory Energy will not be sold and is instead to be wound down after a prospective sale fell through.
The council said it had received interest from a 'number of parties' and two firm offers were made, but Portsmouth concluded one would have left it 'exposed to substantial further financial risk' while the other 'withdrew to pursue an alternative investment'.
Victory was launched as a means to provide cheap energy to residents and provide a return to council coffers.
However, the council's Lib Dem cabinet twice voted to not press ahead with the nascent project, inherited from its Conservative predecessor.
A spokesman said: 'The council has given notice to the directors of Victory Energy that its financial support for ongoing business operations will cease and will now work with them to support a managed wind down of the company.'
Councillors were told in November the authority's investment in the firm amounted to between £2.8m to £4m, but hoped losses could be limited to between £1.7m and £2.3m if sold for a 'realistic' sum.
It was estimated that 50,000 customers would need to be signed up within the first year.
The company had nine employees, who have been given redundancy notices, with the council providing entitlements and an employee assistance programme.