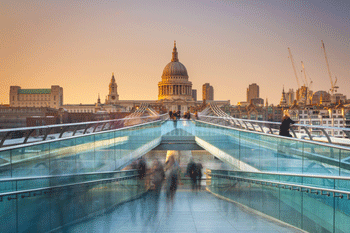 Some 96% of people are unaware of smart city initiatives being run by their local council, while one in four are unclear on any one main benefit.
Arquiva and YouGov's research reveals in fact almost half of people still felt that smart cities were over five years away.
However, over a third (37%) of 18-24 year olds claim to be passionate about their nearest city becoming smart, with 33% of that age group also saying would consider moving to another city if it was smarter than their own.
Sean Weir, business development director of smart metering and M2M at Arqiva, said: 'Councils desperately need to find a way to harness the enthusiasm of the tech-savvy younger generation.
'If done correctly, they create powerful advocates to spread awareness - if done wrong, and they risk their city's economic future.'
It was also revealed that there is disparity between the top city issues identified by local governments and where residents felt the budget would best be prioritised. For example, one of the top government issues was identified as limited parking, while less than one in ten British adults felt this was a concern.
The results suggest councils would do well to work with local youth groups to create engaging initiatives, forging a halo effect of local advocacy and ongoing partnerships with young tech developers.