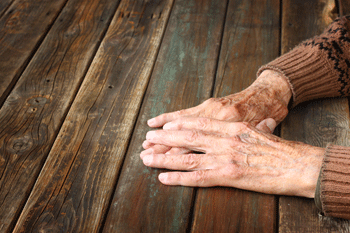 Hundreds of thousands of people with dementia are being 'let down' thanks to a lack of local support, a poll of GPs suggests.
A survey of 1,000 family doctors by the Alzheimer's Society found 77% of GPs think patients are relying on their families for support because of a lack of help from health and social care services.
With the number of dementia sufferers predicted to reach one million by 2021, councils were today warned there was now 'no time to waste' on improving services.
Over two-thirds of GPs questioned thought patients weren't getting enough provision form adult social services following a diagnosis.
Seven in 10 said people with dementia were left 'unsupported' because of a shortfall in accessible local services, while a further 61% said a lack of cooperation between the NHS and social care was a barrier to patients getting support.
Jeremy Hughes, chief executive of Alzheimer's Society, said: 'Our survey gives a stark view from the doctor's surgery of people with dementia left struggling in the aftermath of a diagnosis. GPs report an endemic and deeply worrying lack of support available from health and social services, with relatives left to pick up the pieces alone.
'People can need a lot of help to live well with dementia. Families and friends are a vital source of support but they mustn't be relied on to do everything. As dementia takes hold, people with dementia and their carers look to statutory services to give them the back-up they desperately need to cope,' he added.