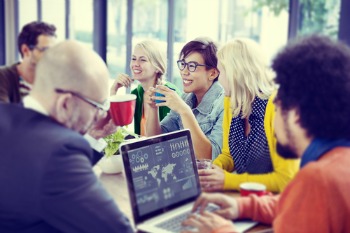 The Local Government Association (LGA) has launched an online toolkit to help councils involve their residents in the design and delivery of services.
The toolkit includes tips on effective working and what questions both councillors and officers need to ask as initiatives are developed and case studies to show where community action is working well already.
It also has a new tool to help councils pinpoint the financial value of community engagement in addition to the wider social benefits.
'Councils are keenly aware of the importance of community action to deliver the best services for residents' needs,' said Cllr William Nunn, chair of the LGA's improvement and innovation board.
'However, with the increasing need for savings, along with less staff in back office functions where councils have fought to protect the services that impact most directly on residents, it can sometimes be hard to justify spending or extra staff time on intensive engagement, or on projects that don't have a clear immediate payback.
'However, that initial outlay of time and money can reap significant rewards further down the line, whether that's through reducing demand for services, making better and more efficient use of assets, or helping communities to be more self-sufficient and resilient.
'This toolkit will help councils to find the best ways to meaningfully engage their residents, for the benefit of communities and the local area.'