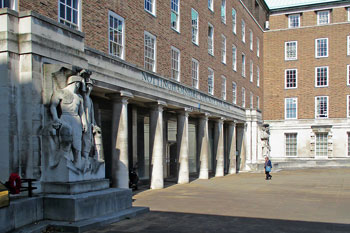 Councillors in Nottinghamshire will decide next week whether they wish to hold a formal consultation on plans to create a new unitary authority which could deliver millions in savings.
The plan to replace the current two-tier system of a county council and seven district and borough councils could deliver annual savings of £27m, according to a financial assessment Deloitte described as 'robust'.
Over the last five years, Nottinghamshire have seen a £120m reduction in their main source of Government funding.
The savings would be found through a reduction in senior management positions, support services, the overall number of councillors, the amount spent on elections and buildings and by aligning similar services.
The estimated cost setting up the new authority would be £19m, paid off over two years.
In order to protect local democracy, the plan includes proposals to increase the number of councillors compared to the current number of county councillors.
It will also include a new devolution offer to town and parish councils to deliver 'ultra-local' services, as well as plans to introduce area planning committees to consider local planning applications.
'Aside from addressing the financial climate Nottinghamshire councils are operating within, the study shows that a unitary authority could deliver significant improvements to services, blending best practice from all eight councils to ensure you receive access to the highest quality services, regardless of where you live in Nottinghamshire,' said Cllr Kay Cutts, leader of Nottinghamshire County Council.
'The Outline Case for Change document is a detailed, reasoned assessment of the current challenges facing local government in Nottinghamshire and offers an opportunity to significantly improve our ability to grow the local economy and deliver better outcomes for all our residents.'
The strengths and weaknesses of five options for the future shape of local government are analysed in the document, including retaining the status quo and three variations of two new unitary councils covering Nottinghamshire.