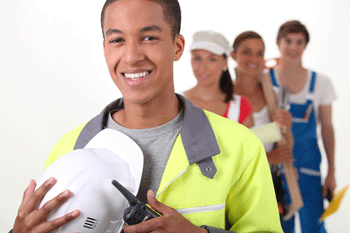 The North East's reputation as a low skilled region is 'outdated', but councils need to do more to increase skill levels in certain areas, new report reveals.
A new study by IPPR North showed qualification levels for young people compare well with the rest of England and rates of apprenticeship qualification are the highest in the UK.
Rates of skills gaps are similar to those for the country, the think tank found, but they are concentrated in some of the areas where jobs growth is forecast, such as professional roles, customer service, and complex analytical skills.
IPPR recommends councils in the North East and Tees Valley work with bosses to see what skills training is needed to meet future demands in growing sectors, such as IT, construction and services.
'The idea that the North East remains an area of low skills and low qualifications is outdated,' the report's author Anna Round said.
'Especially among young people and city dwellers, qualifications compare well with other parts of England and there's clearly enthusiasm for vocational opportunities in particular.'
'But some skills shortages persist and could damage the North East's ability to attract investment and jobs,' Ms Round warned.
'So we need much better information about the skills that businesses need now and will need in the future. Skills bodies, combined authorities and business need to work together on this.'