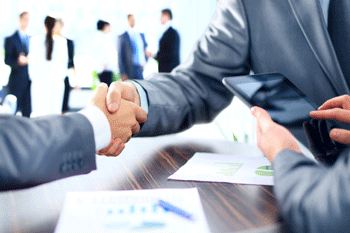 Communities secretary James Brokenshire yesterday appointed a new member to the Homes England board.
Ceri Smith, who has been the director of UK Government Investments since its creation in April 2016, will be the Ministry of Housing, Communities, and Local Government's shareholder representative member.
Mr Smith led the creation of — and is a non-executive director of — the British Business Bank, the UK's first domestic economic development bank.
He is also responsible for oversight of the Land Registry, Ordnance Survey and the Royal Mint.
'We are committed to delivering the homes our country needs and Homes England have an important role to play in helping us meet that goal,' said Mr Brokenshire.
'Ceri Smith is an important appointment to their Board, as they build their executive team to meet the challenges ahead.'
Homes England chairman Sir Edward Lister said: 'Ceri is joining the Homes England Board at an exciting time, as we expand as an organisation to change the housing market and deliver the government's ambition of building 300,000 new homes each year.
'His wealth of experience working with business and government means he will be able to make a valuable contribution to the agency as we tackle the housing challenges facing the country.'
Mr Smith commented: 'I'm pleased to accept my formal appointment to the Homes England Board and very much look forward to working with the team.'