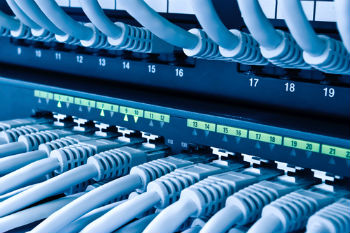 The Government must enshrine the national minimum standard of broadband speed in law because public services are becoming 'digital by default', council chiefs say.
Whitehall pledged in November 2015 to give everybody the legal right to request a broadband connection capable of delivering a minimum download speed of 10Mbps by 2020.
This is known as the Universal Service Obligation (USO).
Responding to figures from the Office for National Statistics (ONS) that reveal an upward trend in internet use, the Local Government Association (LGA) urged the prime minister to make the USO law.
'It is paramount that the Government maintains momentum and presses ahead with plans to enshrine the USO in law,' said Cllr Mark Hawthorne, the chairman of the LGA's people and places board.
Cllr Hawthorne also called on ministers to increase the amount of indicators the USO must meet.
Pointing out the ONS data reveals the majority of people under 44 use the internet to upload content, he recommended upload speed as well as download speed should be an indicator.
The LGA also emphasised the commitment of local authorities to the Superfast Broadband Programme, pointing out they had contributed around £740m of the £1.7bn invested in it, and said their 'Up to Speed' campaign aims to ensure every resident and business has access to faster broadband.
'Good digital connectivity is a vital element of everyday life for residents and can help them cut household bills, stay in touch with distant relatives, file tax returns and, increasingly, run their own businesses,' Cllr Hawthorne said.
'As central and local government services become 'digital by default', more people will need to have faster and more reliable broadband speeds.'