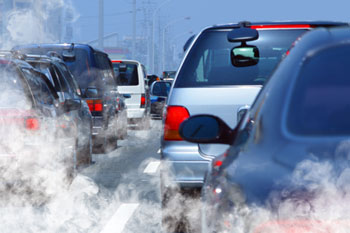 Sadiq Khan last week announced the world's first Ultra-Low Emission Zone (ULEZ) will be in operation in central London next year.
The ULEZ will come into force April next year and will operate at all times. It will replace the Toxicity Charge (T-Charge) and work alongside the congestion charge (C-Charge).
There will be two ULEZ charge levels: £12.50 a day for cars, vans and motorbikes and £100 a day for lorries, buses and coaches. Polluting cars and vans would pay £24 per day and lorries would pay £111.50 during C-Charge hours.
All revenue raised will be used by Transport for London to help maintain a greener transport fleet and reduce pollution across the transport network.
'London's lethal air is one of the biggest health challenges of this generation,' said Mr Khan.
'We can't continue breathing in air so toxic it harms children's lung development and causes chronic illness and premature death.
'I am determined to take the bold action needed to address this scourge once and for all.'
Polluted air is causing a public health crisis in the capital. According to a 2016 Royal College of Physicians (RCP) study, ambient air pollution causes approximately 40,000 premature deaths, over 6 million sick days and an estimated total social cost of £22.6bn per year.
Recent health data has shown 7.9 million Londoners — nearly 95% of the population – live in areas exceeding World Health Organisation (WHO) guidelines on toxic air quality particles known as PM2.5.
PM2.5 causes 29,000 premature deaths in the UK every year.