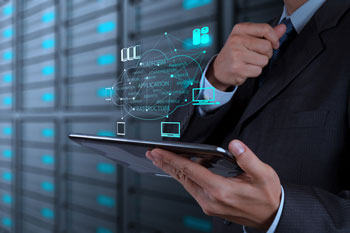 A third north London borough is to join two neighbours to form a new combined IT service.
It follows Camden and Islington's announcement last September of plans to bring together digital and ICT staff to enhance the service for residents and save costs.
Now Haringey will join the partnership which is estimated to save the three councils £6m a year between them.
Services involved will include websites, apps and assistive technology, as well as newer platforms to enable staff to work on the move.
A joint committee of representatives from the three councils will meet in public to oversee the service.
If all councils agree to the move, a head of the service will be recruited and it will be launched in October.
Haringey Council's cabinet member for resources and culture Cllr Jason Arthur, said: 'This exciting partnership with Camden and Islington has the potential to help Haringey deliver excellent digital services that will make life easier for residents, whilst at the same time saving money and protecting more of our budget for other key areas.'