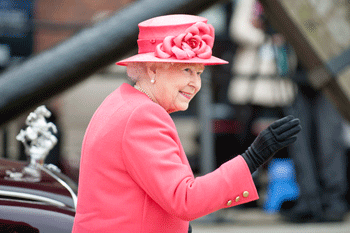 Four council leaders have been recognised by the Queen in her Birthday Honours list for their services to local government.
Judith Blake, leader of Leeds City Council received an CBE, while Isobel Seccombe, leader of Warwickshire County Council, was given an OBE.
Both Pamela Posnett, leader of Melton Borough Council, and Rob Waltham, leader of North Lincolnshire Council, were awarded MBEs.
The former chief executive of the London Borough of Richmond, Gillian Norton, and the former leader of Waltham Forest Council, Chris Robbins, also were awarded honours.
Council officers and directors being celebrated this year included:
Carole Lesley Burgoyne, strategic director for people at Plymouth City Council
Janet Dullaghan, head of commissioning for children's health and wellbeing at Peterborough Borough Council
Kevin Rowland, facilitator in systems and services at Sandwell Metropolitan Borough Council
Anjna Patel, principal officer, road safety and parking, Sandwell Council
Glenda Brocklehurst, early years projects, Stockport Metropolitan Council
Kenneth Harvey, head of service, children with disabilities, Central Bedfordshire Council
Alan Gay, the deputy chief executive and Section 151 officer at Leeds City Council
Abdul Jabbar, deputy leader at Oldham Council
Thomas Hurst, chief investment officer at Sunderland Council
Kim Hager, the joint commissioning manager of the Cornwall and Isles of Scilly Drug Action Team
Michelle Davies, the strategy lead for domestic abuse, sexual violence and serious & organised crime, at Cornwall Council's Community Safety Team
Councillors recognised in this year's honours list included John Tivan from Torpoint Town Council, Raymond Howard from Essex County Council, Doreen Hall from South Lakeland District Council, Isabella Macrae, from Dores and Essich Mohammed Malik from Aberdeen City Council, and Peter Black from Swansea City Council.