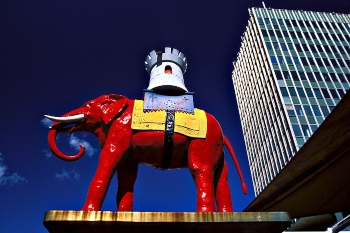 A fund set up by pension groups in London, including Local Pensions Partnership Investments, to invest in real estate has secured a £50m investment bringing its total capital to £150m.
The London Fund, which was set up by Local Pensions Partnership Investments, London CIV and The London Pensions Fund Authority, was established to provide long-term value to pension scheme investors as well as social benefits in Greater London.
'The London Fund is a unique partnership between Local Government Pension Schemes and pools to create sustainable and resilient assets that will provide value for our pension scheme members over the long term and at the same time offer focused investment opportunities that benefit local communities,' said Chris Rule, chief executive officer, Local Pensions Partnership Investments.
'Supporting large scale residential property projects is an important part of our investment strategy, and this investment will help deliver the ongoing stewardship of high-quality, affordable and professionally-managed homes.'
The announcement of the £50m investment comes as The London Fund makes its debut investment in Delancey and Oxford Residential's DOOR SLP 'build to rent' housing platform to support the development of new quality housing stock for London.
DOOR is a dedicated residential investment vehicle – part owner of Get Living, a build-to-rent operator of large-scale residential neighbourhoods. It will facilitate The London Fund's investment in housing developments in areas such as East Village, Stratford and Elephant and Castle.