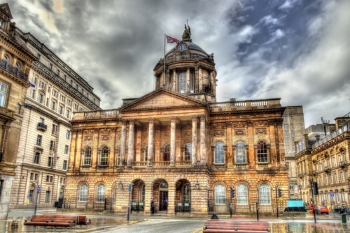 Levelling up secretary Michael Gove has agreed to let commissioners at Liverpool City Council delay their latest report amid their warnings that plans to turn the council around are in the balance.
Last month lead commissioner Mike Cunningham wrote to the secretary of state to say the latest report, due in April, would be sent instead on 10 June – marking a year since the start of the Government intervention.
Mr Cunningham claimed his team was at a 'pivotal point', after significant challenges and the scale of improvement had been identified. He claimed the risk to the effective transformation was becoming clearer as more review work was undertaken.
He wrote: 'With support, the council has developed plans to address some of these challenges. 'However, the delivery of these plans is at risk. As well as prioritisation, we need to see more urgency from the council on the key elements of the transformation.
'Over the next two months we expect to be in a better position to judge the efficacy of these plans, and therefore be able to provide a more holistic view of the council's improvement journey.'
Mr Gove responded that he was 'content' with the proposal. He wrote: 'It is crucial that you are able to fully assess Liverpool City Council's ability to rise to the transformation and delivery challenges that they face.'
He added that he appreciated 'the challenges you face in turning around Liverpool City Council and welcome your ongoing candour and professionalism'.