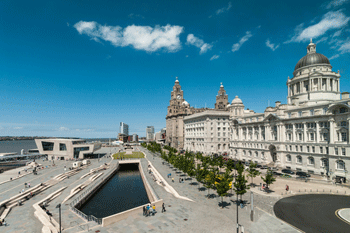 Surrey CC's chief executive Joanna Killian will be part of the team of independent commissioners who will oversee improvements at Liverpool City Council, local government secretary Robert Jenrick has announced today.
The appointment of commissioners led by former chief constable Mike Cunningham comes after an independent report uncovered 'multiple serious failures' by the council in complying with its Best Value duty.
Commissioners, who are due to be in place for three years, have been tasked with supporting the council in implementing 'rapid and far-reaching changes'.
The council will continue to make most day-to-day decisions, but the commissioners will have the power to intervene if they are unhappy with the pace of improvement.
They will update Mr Jenrick every six months on the council's progress.
Former president of the Association of Directors of Environment, Economy, Planning and Transport, Neil Gibson, and ex-director of housing at Manchester City Council, Deborah McLaughlin, will be the other two commissioners.
Mr Jenrick said: 'A major change is required to give this great city the civic leadership it deserves, and the credibility and respect required to attract investment.'
He has also confirmed that Liverpool City Council will move to all-out elections every four years from 2023.
Liverpool mayor Joanne Anderson said: 'We are determined to deliver the changes required to deliver the best possible value for our residents.
'The commissioners will be here to support and guide us on our improvement journey and we are ready to work collaboratively with them, utilising their significant experience and skills.'