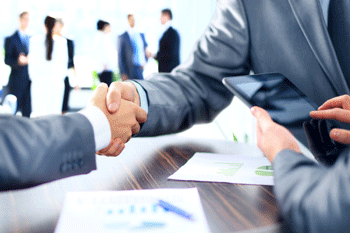 Leeds City Region could become one of the world's first zero carbon energy economies thanks to a new energy strategy.
West Yorkshire Combined Authority and Leeds City Region Enterprise Partnership (LEP) have agreed an 'ambitious' energy strategy which aims to reduce the region's carbon emissions.
The strategy also aims to add £11bn to the region's economy and create 100,000 extra jobs through investment in clean energy.
Growing the region's green economy has been a focus of the city region's partners for the past decade and initiatives led by the LEP and combined authority have contributed to an overall 38% reduction in carbon emissions since 2005, compared to 27% nationally.
These initiatives include support for businesses to reduce their waste, water and energy bills, and measures to improve the energy efficiency of homes and combat fuel poverty.
They have also included investment in local, low carbon energy schemes such as district heat networks and the introduction of low emission buses in partnership with local bus operators.
'Leeds City Region's long history of energy generation puts us in pole position to lead the UK's transition to a zero carbon economy,' said Roger Marsh, chair of the LEP and of the NP11 group of local enterprise partnerships across the North.
'Our region still generates 12% of all UK electricity, a third of which now comes from low carbon or renewable sources.
'We are already leading by example as a city region through the clean growth initiatives we've been delivering over a number of years, which are making businesses more productive and households better off as well as contributing to reductions in emissions.
'The third anniversary of the Paris Climate Agreement is, however, a reminder that we still have a long way to go if we are to leave the planet in a better place for future generations. I am delighted, therefore, by the level of ambition city region partners have shown in embracing our zero carbon goals.
'It is only through concerted, collective action that we will be able to deliver on this ambition, so I look forward to taking our plans to the next stage in collaboration with partners across Yorkshire and the North of England.'
Cllr Judith Blake, Leader of Leeds City Council and Combined Authority Member, said: 'Making Leeds City Region a zero carbon energy economy is a bold ambition, but if any region can deliver on this ambition it's ours.
'Leeds has already been making great process on this agenda as a city, but by joining forces across the city region our impact will be even greater.'