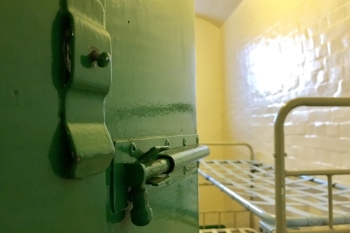 Thousands of people with a mental health disorder are being sent to prison due to a lack of services, a new report has warned.
The Royal College of Psychiatrists found up to 8,000 prisoners may have received a community sentence or a suspended prison sentence if specialist mental health services were available.
It is calling on the Government to provide £12m funding to ensure that no-one who would benefit from a Mental Health Treatment Requirement (MHTR) is denied one due to a lack of availability.
It estimates this would save at least £56m a year in prison costs and would also disrupt the illness-offending cycle.
Prof Pamela Taylor, lead author of the report, said: 'Too many people with mental disorders who get involved with criminal justice are being failed by a system that overlooks the use of Mental Health Treatment Requirements. Sending them to prison for quite minor offences may be dangerous for the offender-patients and may harm the wider community too.
'Re-offending rates are high when people are locked away for a short period while their problems remain unsolved or increase.'
Latest figures show that just 278 out of 72,274 suspended sentences included a MHTR, while only 391 out of 130,761 community orders did so.