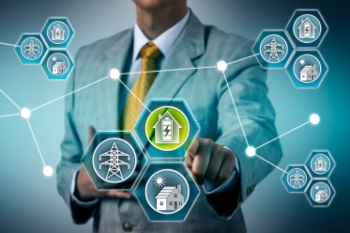 The majority of councils are struggling to access the data they need to make informed decisions around local energy projects, a new survey has revealed.
The poll, conducted by Energy Systems Catapult, found 60% of local authorities lack the tools and expertise needed to process data to inform investment and planning decisions.
It is calling on local authorities to partner with other regions and universities to overcome the lack of skills and resources to collect, analyse and interpret data to provide insight on what projects are best suited to meet the net zero target.
Eric Brown, chief technology officer at the Energy Systems Catapult said: 'Local authorities have a pivotal role to play in achieving Net Zero but they need access to data of sufficient quality and granularity to enable them to act successfully. Smart local energy systems will be an important part of this.
'Not only do they address climate objectives, they can also deliver economic and social benefits and help build stronger, more resilient communities.'
The report also calls on local authorities and energy network operators to make data as open as possible whilst protecting privacy and security.