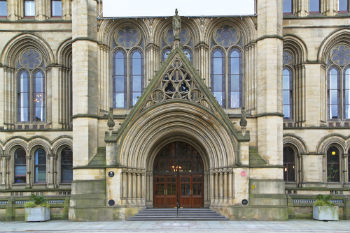 Labour's council leaders promise to give councils ten new freedoms to build homes, schools and children's centres on their party's first day in power.
In a report entitled On Day One, the Local Government Association (LGA) Labour Group promised a future Labour Government would close the £7.1bn local government funding gap.
The report, published today, also laid out ten 'new freedoms' they argued would help to deliver 'real change' for local communities.
A future Labour Government would provide more funding for social care, which is currently facing a £2bn funding gap by 2020, as well as a living wage and greater career progression prospects for carers.
They would also abolish the Housing Revenue Account (HRA) borrowing cap and allow councils to keep 100% of right to buy receipts.
The report said a Labour Government would let councils invest in the early help services that guarantee better outcomes for children at a lower cost.
It also stated local authorities would have the power to take over failing free schools and academies.
On the question of devolution, the Labour Group said greater freedom was needed to 'unleash the innovation' of Birmingham, Bristol, Cardiff, Glasgow, Leeds, Liverpool, Manchester, Newcastle, Nottingham and Sheffield — the so-called Core Cities.
To achieve this a Labour Government would give local authorities more financial independence and flexibility by, for example, abolishing the council tax referendum limit and putting an end to the ring fencing of funding.
'If the next Labour government wants to deliver immediate and visible change for the many, not the few then the fastest and most direct route lies through local government,' said cllr Nick Forbes, the leader of the LGA Labour Group.
'Communities across the country are demanding change to fix the housing crisis and support young people. With sufficient funding and greater freedoms local councils can generate economic growth, build new homes and strengthen communities.'
Shadow local government secretary Andrew Gwynne said: 'The future of our country cannot be formulated by politicians in Westminster, but needs to be built in partnership with local leaders and local people.'