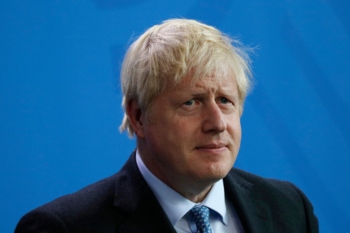 Boris Johnson has vowed to 'get care done', tackle the 'meteoric' hole in public finances and boost the economy in his speech to party conference.
In a speech that was short on announcements but peppered with quips, the Prime Minister claimed there was a 'huge hole in public finances' and an impending 'tide of anxiety' as people flocked back to hospitals and GPs.
He vowed to revolutionise health services, but warned: 'Delayed discharge is one of the major reasons it takes so long to get help.'
The recent national insurance rise was not just a case of syphoning billions from taxpayers, but would go to 'improving care and ensuring cash goes to the frontline and not on needless bureaucracy.'
'When I stood on the steps of Downing Street, I promised to fix this crisis,' he said. 'This Government…. is going to get social care done.'
The Prime Minister told his party that he would tackle the structural problems with the economy, of low wage, low productivity and high immigration. Instead he said he would deliver a 'high wage, high skilled, high productivity and therefore a low tax economy. That is what the people deserve.'
He painted a picture of improved city centres post-COVID, claiming: 'Our towns and cities are going to be buzzing with life.
'We will and must see people back in the office – that is why we are building back better.'
Photo: 360b / Shutterstock.com