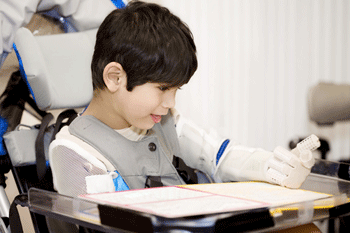 Councils in Scotland are being given extra help to improve its 'world-leading' education for young people with additional support needs.
The Scottish government says its new guidance includes a definition of inclusion and practical advice on delivering it in schools.
It says almost 200,000 young people are identified as having additional support needs, 28.7% of all Scottish pupils.
Deputy first minister John Swinney said: 'Our world-leading approach to inclusion is a key strength of our education system, but we know there is room to improve the experience of inclusion for all children.
'And we know that to deliver for pupils we also have to support teachers and school staff, avoiding undue workload.'
Stephen McCabe of the Scottish local authorities group COSLA welcomed the new guidance.
He said: 'We will continue the work already in train to build on the good practice that exists across Scotland's local authorities in supporting children, young people and their families.
'We also look forward to working constructively with Scottish government and stakeholders on the recently announced Independent Review of Additional Support for Learning.'