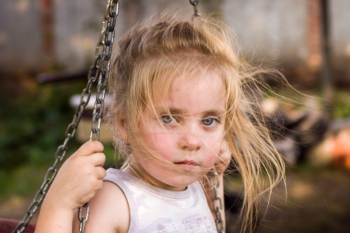 The Government must commit to a cross-departmental strategy to tackle child poverty, cross-party MPs have said today.
A new report from the Work and Pensions Committee warns a strategy with clear and measurable objectives should be adopted, with a commitment to tracking four income-based indicators.
The report also argues the quality, timeliness and completeness of data relating to child poverty must also be improved if it is to be measured properly.
Chair of the committee, Stephen Timms, said: 'The Government's published statistics on families in low income are so slow to produce that they still don't cover the pandemic—even though HMRC and DWP hold a vast trove of real time information about people's incomes. The Government needs to make much greater use of the information it already has to publish a dashboard of child income-related poverty indicators that's closer to real time.
'At the moment, the Government has no strategy and no measurable objectives against which it can be held to account. How can it hope to reduce child poverty when it doesn't have a plan?'
A government spokesperson said: 'We know that children in households where every adult is working are much less likely to be in poverty. That's why our multi-billion pound plan for jobs is helping people across the country improve their skills and move forward in their working lives.'