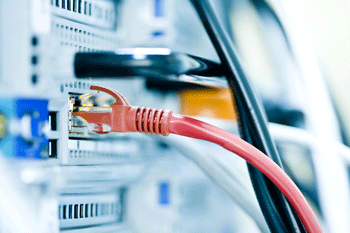 Whitehall has today announced the launch of a £400m digital infrastructure fund designed to 'kick-start' better broadband connections across the country.
The exchequer secretary to the treasury Andrew Jones claimed the Digital Infrastructure Investment Fund (DIIF) would unlock over £1bn of capital in the private sector.
The fund will be managed and invested on a commercial basis by the infrastructure investment firms Amber Fund Management Limited, part of the Amber Infrastructure Group, and M&G Investments, part of Prudential PLC, generating a commercial return for the government.
'We are investing £400m to make sure the UK's digital infrastructure is match-fit for the future,' said Mr Jones.
'As technologies change and people's habits move with them, it is crucial we play our part to ensure Britain stays at the front of the pack.
'Gone will be the days where parents working from home see their emails grind to a halt while a family member is gaming or streaming Game of Thrones in the next room,' he continued.
'Full fibre will provide us with the better broadband we need to ensure we can work flexibly and productively, without connections failing.'