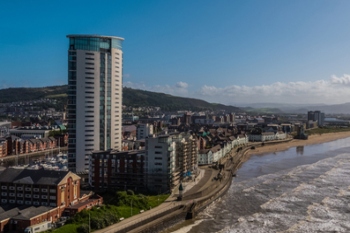 Swansea has become the first Welsh local authority to move its local land charges to a digital register.
Five more local authorities have joined the Local Land Charges Programme, including City and County of Swansea Council.
The register will make local land charges information instantly accessible to help speed up the conveyancing process and make homebuying easier.
Karina Singh, HM Land Registry's director of transformation, said: 'We are delighted that Swansea's Local Land Charges service is the first Welsh local authority to join the central digital register. The Swansea and HM Land Registry teams have worked closely together to cleanse and transform the data at speed. Homebuyers and their conveyancers will now benefit from instant access data, provided in the digital, standard format.
'This also lays the ground for ministers' wider ambitions for quicker planning decisions as part of the levelling up agenda.'
The other local authorities joining the register are Harborough District Council, Isle of Wight Council, Portsmouth City Council and Solihull Metropolitan Borough Council, bringing the total to 39.