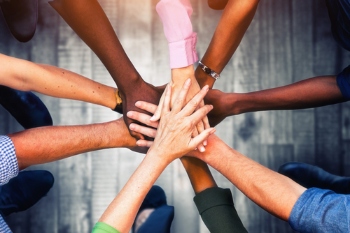 The first of 150 areas taking part in a long-term funding programme helping residents deliver locally organized community projects has distributed all of its £1.15m grant.
Located 20 miles north of Newcastle upon Tyne in a former coal mining area on the coast, CELL Big Local used its Big Local funding to deliver a new football pitch, clubhouse, play and fitness equipment, and more.
Launched in 2012, Big Local is a resident-led funding programme providing 150 areas in England with £1.15m each to spend across 10–15 years to create lasting change in their neighbourhoods.
The £217m originally provided by The National Lottery Community Fund to support Big Local is the largest single-purpose, National Lottery-funded endowment ever made.
Delivered by Local Trust, the Big Local programme closes in 2026, and over the coming 3-4 years all 150 Big Local areas are set to follow CELL in completing delivery of their plans, with many now looking to build further on their achievements.
Heather Wallace, vice chair of CELL Big Local, said: 'Residents used to feel this was a 'forgotten area' that lacked investment. Now there's a real sense of collaboration and community spirit. It made a huge difference that we, as residents, decided where the money was needed and what mattered to the people who live here. Our confidence has grown so much and there are some real improvements in the area. We're much stronger now, and we're determined to carry on.'
Matt Leach, Local Trust's chief executive, said: 'Big Local proves that the best way to deliver change in local communities is to provide them with the time and resources they need and trust local people to make their own decisions on what is best for their area. The amazing achievements in Cresswell, Ellington, Linton and Lynemouth show just what can be achieved by putting power and money directly in the hands of the community.'