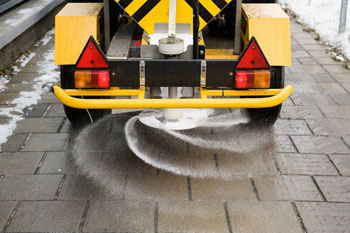 A council's plan to privatise some services could put their winter services at risk, a union official has warned.
Ceredigion County Council is aiming to achieve savings of between £2.5m and £4.7m from its technical services group, including 'externalising delivery'.
However Owain Davies, secretary of the Ceredigion branch of UNISON, warned the privatisation of refuse collection and fleet maintenance would have a knock-on effect on the council's winter roads maintenance programme.
Mr Davies told Transport Network that the winter service has always relied heavily on refuse collection drivers, who would no longer be available to the council, and questioned the wisdom of relying on an external contractor to maintain the winter service fleet.
In particular, Mr Davies said the council's plans to train up other road maintenance staff as Heavy Goods Vehicle (HGV) drivers were vague and not properly thought through.
Last year the council merged its asset and transportation services with its municipal and environmental services to form the technical services group.