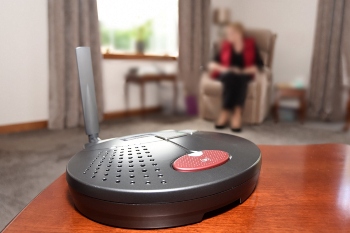 Falkirk Council has become the first local authority in Scotland to launch an end-to-end digital telecare service.
The council has safeguarded its life and limb Mobile Emergency Care Service (MECS) four years before telecommunication providers switch off all analogue lines in the UK.
The project has seen 4,000 analogue MECS alarm systems in people's homes replaced with pre-programmed digital-ready ones. The remaining 3,200 MECS service users will be transferred to the fully digital service by the end of the year.
The move has earned the council and the Falkirk Health and Social Care Partnership a Gold Level 1 Digital Telecare Implementation Award.
Pauline Waddell, team manager at MECS, said: 'Becoming the first council in Scotland to not only go live with an end-to-end digital telecare offering but also achieve recognition for it, is testament to the hard work undertaken to safeguard the critical service by all those involved in the project.
'It is only through their innovative thinking, collaborative working and quick decision making that the digital transformation of this service has got to this stage.'