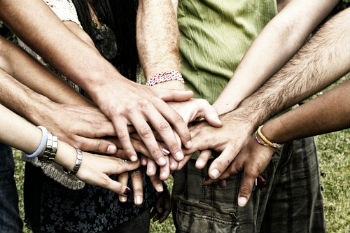 In the face of 'massive austerity' devolving power to local communities can give them a sense of 'pride', but cannot solve fundamental problems, according to an LGA panel on devolution.
The panel, a part of the Local Government Association conference in Bournemouth, looked at the question, 'Is devolving power to communities the answer to austerity?' The speakers concluded in the negative but emphasised the importance of empowering communities.
Organised by the charity Local Trust, the discussion between the panellists Cllr Simon Blackburn (Blackpool Borough Council) and Sue Miller (Whitley Bay Big Local) stressed the sense of alienation from government - local and national - in many communities.
Cllr Blackburn warned people are 'confused' by politics today, particularly because of the confusion in Westminster in the aftermath of the Brexit referendum, and said they are 'deeply sceptical' about the ability of government to fix the problems communities are facing.
Projects such as the Local Trust's Big Local, which provides community-based groups with £1m over a 10 year period to help change their areas, give individuals 'a sense of purpose and community' but do not 'fundamentally change anything', Cllr Blackburn said.
'The answer to austerity is not having austerity,' he added.
Sue Miller, a Big Local volunteer in Whitley Bay, agreed with the councillor. She emphasised community projects are not the answer to all the problems faced by local areas, but said they play an important role in 'building trust and a sense of team' within communities.
For more on Big Local see our feature, Empowering Local Ambassadors.