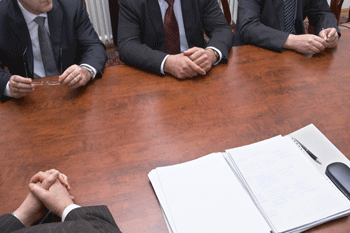 Dorset County Council's leader is to stand trial after pleading not guilty to three charges of failing to declare interests in two housing companies.
Conservative councillor Spencer Flower stepped aside as leader in November after being accused of failing to comply with the Localism Act 2011.
Cllr Flower did not attend the hearing at Bournemouth Magistrates' Court but not guilty pleas were submitted on his behalf.
He is accused of failing to declare to East Dorset District Council and Devon that he was a non-executive director for Zebra Property Solutions and had an interest in Synergy Housing.
The county council will today hold a meeting to discuss longer-term leadership arrangements at the local authority. While deputy council leader Cllr Robert Gould has taken over leadership responsibilities on a temporary basis, Cllr Flowers formally remains the town hall's leader.
Council members will decide whether to remove Cllr Gould from office or appoint a county councillor to act as a temporary leader until Cllr Flowers can resume office.
On taking temporary control of Dorset last month, Cllr Gould said: 'The county council requires the highest standards of probity and compliance from its members, and takes such matters extremely seriously. We hope this will be resolved as quickly as possible.'