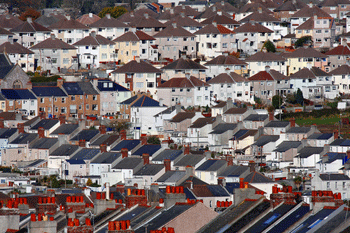 The New Homes Bonus (NHB) baseline is punishing district councils for delivering more homes and should be scrapped, according to calls today.
The District Councils' Network (DCN) said plans to increase the baseline are a 'perverse' incentive and would reduce the rewards for communities to accept new homes.
It warned that the introduction of the 0.4% baseline threshold had already removed more than £70m in funding from district councils in 2017/18.
In its response to the 2019/20 Local Government Finance Settlement Technical Consultation, the DCN is also calling for a 3% prevention precept. It argues the precept could raise an extra £42m to help reduce demand for NHS and acute social care services.
Cllr Sharon Taylor, DCN member board lead for sustainable finance, said: 'New Homes Bonus has been a powerful driver for housing growth, but increasing the baseline would be a perverse incentive because it would penalise the very councils which have succeeded in meeting Government's housing targets. We are against the proposal to increase the baseline, which instead should be scrapped.
'It is paramount for districts to be given more financial flexibilities that will help them not only to deliver on both their prevention role, but also further succeed in delivering new homes to tackle the housing crisis, providing homes people desperately need.'