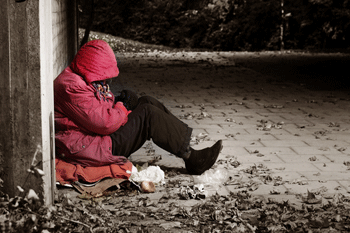 The UK's data watchdog has accused the Government of using 'misleading' homelessness figures.
The UK Statistics Authority said in a press release last December, the DCLG stated 'homelessness is less than half the 2003 peak' but did not include the statutory homelessness definition.
In a letter to the Liberal Democrat Baroness Grender, the authority's director general for regulation, Ed Humpherson, wrote: 'This exclusion implies that homelessness has more than halved since 2003 on a much broader basis than is shown by the statutory series.'
He also said the department for communities and local government had omitted the definition from other statements made towards the end of 2016.
Responding to Mr Humpherson's criticisms, a DCLG spokesperson said: 'We're aware of the issue raised and have taken steps to make sure this does not arise in future.'
In his letter Mr Humpherson noted the department's lead statistician had given him assurances press officials would be more 'vigilant' in the future and ensure the 'correct' drafting of lines about homelessness.