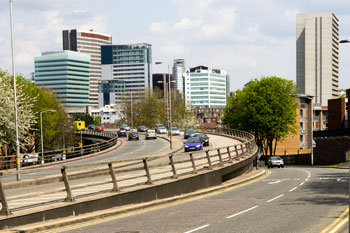 Croydon Council is now a 'flexible working council' thanks to its commitment to increasing opportunities for staff to work flexibly, reducing costs and improving services to meet the needs of its customers.
The Timewise Foundation awarded the London authority the title because of the council's development of an action plan to increase opportunities for flexible working and to encourage other employers in the borough to encourage them to follow suit.
Croydon has been encouraging staff to work at times that suit them and the business has been providing technological solutions—laptops, tablets etc.--to support this wherever practical.
'The Timewise Council award signifies that a local authority is taking in driving change in flexible working practices,' said Emma Stuart, joint CEO of Timewise.
'Starting with their own workforce the ambition is to support innovation in shaping future public service delivery and through work with residents and employers to stimulate local labour market flexibility.'
Cllr Alisa Flemming, cabinet member for children, young people and learners, said: 'Getting this accreditation from Timewise underlines our commitment and sends out a clear message to our contractors and other employers in the borough.
'We will continue to improve our own flexible working offer and we want as many firms as possible to adopt these new ways of thinking about when and where people work.
'It's better for staff, it's better for our customers, and so it's also a lot better for us as organisations.'