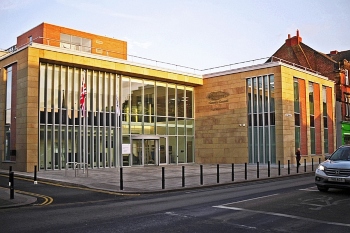 A consultation on creating unitary authorities in Cumbria, North Yorkshire and Somerset has been announced today by the Government.
The Government is consulting on proposals to restructure local government to a single tier system in the three areas.
The Government also announced that local elections in these regions will be postponed until May 2022 as a result of the consultations.
Local government secretary, Robert Jenrick, said: 'I have always been clear that any restructuring of local government must be locally-led and will not involve top-down solutions from government.
'Now that councils in Cumbria, North Yorkshire and Somerset have submitted their proposals, I am pleased residents, businesses and service providers will have the opportunity to have their say on what will work best for their area.
'Where there is local support, changing the structure of local government can offer better value for money and improved services for residents.'
The consultation will consider value for money, impact on local services, and the proposed geography of the council.
Simon Edwards, director of the County Councils Network, said: 'The beginning of consultations on the future model for councils in Cumbria, Somerset, and North Yorkshire are once-in-a-generation opportunity to enact long-lasting change to local authorities in those areas: so it is imperative that the right decision is made.
'It is important that the consultation contains an evidence based discussion. The aim should be to take both the best of the current district councils and county councils in those areas to improve local services for residents and to deliver real devolution to these counties.'
Photo: © Rose and Trev Clough