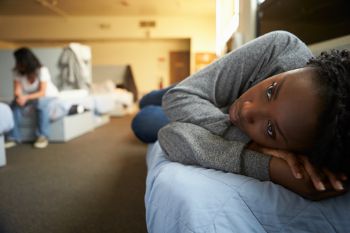 The London Borough of Hounslow has been criticised by the Local Government Ombudsman (LGO) after it took more than a year to determine someone homeless status.
The LGO said the council took 62 weeks to reach a decision about a woman with mental health needs, even though the process should have taken 15 weeks.
The investigation uncovered 'significant' delays in assessing the homelessness application and a failure to respond to the woman's complaint.
Dr Jane Martin, Local Government Ombudsman, said: 'I appreciate the challenge councils face in response to homelessness and the pressures their resources are under but, as is evident in this case, councils must remember they can be dealing with the most vulnerable members of society who are reliant on them for the most basic of needs.
'Councils must ensure they are following the correct procedures in deciding applications.'
The council has agreed to pay the woman compensation, provide staff training on recent legislation and complaint handling, and has appointed an Independent Housing Review Officer to carry out all homeless reviews.