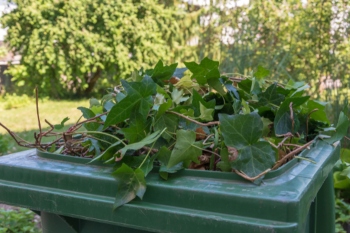 Councils have criticised government proposals for universal free garden waste collection, warning they are not the answer to reducing landfill.
Analysis by the Local Government Association (LGA) shows the proposal would require 600 extra HGV drivers and cost councils £564m a year, on top of the initial £176m cost.
The LGA argues it should be up to individual councils if they want to offer a free scheme or charge those who use the service.
'We want to work with the Government to reduce green waste being sent to landfill. But introducing blanket free garden waste collections is unnecessary,' said Cllr David Renard, LGA environment spokesperson.
'The proposals risk having an adverse impact on local roads, increasing traffic, and pumping out more carbon emissions and making air pollution worse.
'Hundreds of extra HGV drivers would also be needed, at a time when there is a shortage.'