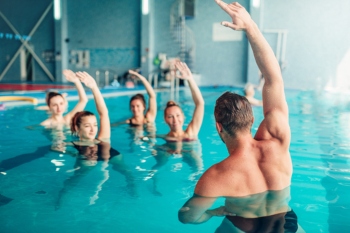 A trade union has called on councils to take back control of leisure facilities after estimating leisure services giant Greenwich Leisure Ltd (GLL) has cut 2,000 staff on zero hours contracts since the start of the pandemic.
Unite also said GLL has cut more than 500 jobs since last March, reinforcing the case for councils to take back control of the gyms, swimming pools and sports halls it operates.
Unite regional officer, Onay Kasab, said: 'Instead of GLL hawking the begging bowl around cash-strapped local councils asking them to prop up its flawed business model, council bosses should instigate a programme 'to take back control' of their leisure centres.
'Such a move makes sound economic sense as you don't have to factor in the 'profits' for GLL, a so-called social enterprise. You would also increase employment security for the 10,500 staff that GLL currently has on furlough on 80% wages
'We believe that GLL has played fast-and-loose with the number of job losses that have occurred since last March – it says it has axed more than 500 permanent staff. We have it on good authority that, in addition, an estimated 2,000 workers on zero hours contracts were just told: "There is no work, go away".'
A Spokesperson for GLL said its not-for-profit social enterprise model was robust. 'Throughout the pandemic and the repeated closure of our facilities mandated by Government lockdown, we have sought to protect as many jobs and salaries as possible though deferring costs and accessing available loans and the job retention scheme.
'Sadly, without a more comprehensive support package from Government to support public services and jobs in the UK leisure sector, there are some facilities which may ultimately be unviable to reopen. Together with the loss of revenue brought about by customer capacity limits in centres, these will impact on staffing levels across the industry, not just at GLL.'