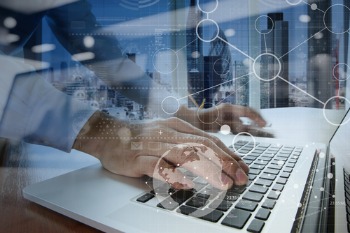 Local government minister Rishi Sunak has announced a new digital declaration, backed up by £7.5m funding, to help councils transform their online services.
Speaking at the Local Government Association conference, Mr Sunak said more than 50 organisations have already signed the declaration, which aims to change the way councils invest in technology and share expertise to improve digital services.
Mr Sunak said: 'Digital doesn't belong in the basement, it belongs in the boardroom.

'I want councils and partners across the country to sign up to this declaration.
'By supporting each other and building on each other's work we can revolutionise services for our residents.'

Kingston LBC's portfolio holder for community engagement, Jon Tolley, said: 'Being part of this declaration is a real commitment from the council to transform our services using new tools and technology to better meet the needs of our residents.
'We see digital technology and techniques as a key part of achieving this and are delighted that collective action is being taken across the sector to create the next generation of public services while keeping the cost of delivering those services down.'