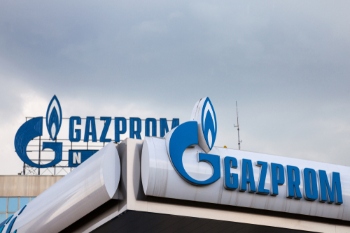 Councils are reconsidering the multi-million pound contracts they have with the state-owned Russian gas company Gazprom in light of Russia's Ukraine invasion.
The public sector data specialists Tussell have calculated that the UK's local authorities have spent over £29,200,000 with the energy company between 2016 to 2021.
This represented just over a quarter (27%) of the total public sector spend with Gazprom during this period, which amounted to £107m. An estimated £77m – 72% of the total – came from the NHS.
Suffolk County Council topped the list of councils with Gazprom contracts by spending around £4,650,000. However, it announced yesterday that it is ending its contract in response to what the council leader described as the 'immoral and utterly reprehensible decision to invade Ukraine'.
Manchester City Council came in second with £4,200,000 and Salford City Council was third with around £3,800,000 sunk into Gazprom deals. Westminster (£3m) and Bristol (£2.5m) city councils came fourth and fifth respectively, although Westminster City Council's contract ended last year.
Cllr Paul Swaddle, Westminster City Council's cabinet member for finance and smart city, said: 'Like much of the rest of the world we have looked on in horror as events have unfolded in Ukraine following Russia's abhorrent and unprovoked attack on this sovereign nation.
'Soon after the start of the invasion, Westminster City Council began reviewing contracts to see what financial links we have with Russian-owned companies. A contract with Gazprom to supply our housing estate ended last year.'
A Manchester City Council spokesman has also confirmed the local authority will be looking at other sources of energy.
'We share the world's horror at the Russian invasion of Ukraine and sense of solidarity with the people of Ukraine,' they said.
'Our contract with Gazprom Energy expires at the end of this month and we are looking at alternative gas providers.'
Most of local government expenditure with Gazprom came from local authorities in the North West (£13m) followed by East of England (£6m) and London (£5m).
A Government spokesperson commented: 'We will work closely with councils and other public bodies to ensure they are able to comply with the financial and investment restrictions on Russia and will engage with them on what support they need to do this.
'The UK is in no way dependent on Russian gas supply and our highly diverse sources of gas supply and a diverse electricity mix ensures that households, businesses, and heavy industry get the energy they need.'
Local government pension funds have taken action to move investments away from Russian assets following the invasion of Ukraine.