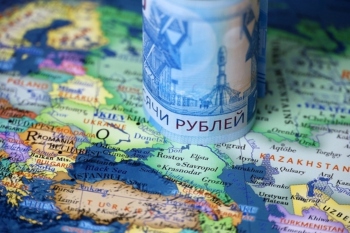 Local government pension funds have taken action to move investments away from Russian assets following the invasion of Ukraine.
The Brunel Pension Partnership has agreed to take immediate action including prohibiting any new investments in Russian assets and making arrangements to disinvest from all Russian-controlled and Russian-owned assets, bonds and equities.
Cllr Jayne Kirkham, chair of Cornwall Council's Pension Fund Committee, said: 'I am pleased we have been able to act so quickly to ensure that our money is not invested anywhere that may benefit the Russian regime.
'The invasion of Ukraine has horrified us all, and it was important we took this step, both from a moral perspective, and as a show of solidarity with the Ukrainian nation.
'We believe that this position firmly sits within our fiduciary duty and has been reached based on responsible and investment considerations.'
The Brunel Pension Partnership's direct holdings in Russia equate to less than 0.3% of the fund.
The Derbyshire Pension Fund is also reviewing its investments in Russian assets. It currently has around £12m invested in Russian companies, which is 0.2% of the fund's investment portfolio.
Cllr Barry Lewis, leader of Derbyshire County Council, said: 'The administration supports a move to divest from Russian investments as soon as is practical and in line with meeting the objectives of the UK's sanctions regime.'
The Cheshire Pension Fund is also reported to be reviewing their investment in Russian assets.
Councils are also reconsidering the multi-million pound contracts they have with the state-owned Russian gas company Gazprom in light of Russia's Ukraine invasion.