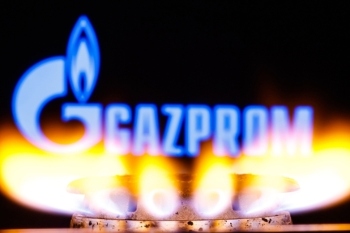 Suffolk County Council has decided to end its contract with the Russian-owned energy supplier Gazprom in response to the invasion of Ukraine.
The contract, which was negotiated in 2019, is held by the facilities management company Vertas and was set to run until October 2023.
Council leader, Cllr Matthew Hicks, said the decision to end the agreement early was due to the decision of Russia's president to invade Ukraine.
'When Vladimir Putin made the immoral and utterly reprehensible decision to invade Ukraine, I instructed officers last week to review our contract with Russian-owned energy company Gazprom,' he said.
'I can confirm that we have decided to invoke our options to break away from the contract, ending our connection with Gazprom. Working with our partners, we are actively pursuing this outcome.
'The Government is imposing economic sanctions on Russia and this is a part we can play in helping to bring to an end this act of aggression on a free and peaceful nation and its innocent people.'
According to the council, from April 2022 all of the local authority's electricity will be from UK clean renewable sources, supplied by EDF for the next three years.
Wealden District Council is also considering breaking with Gazprom. The district council has three contracts with Gazprom running until 2024 relating to retirement living complexes across the Wealden district.
'At the time of procurement, Gazprom put forward the best case to supply services in accordance with the legal obligation on local authorities to obtain best value,' a council spokesperson said.
'By law, a local authority cannot discriminate against an economic operator for non-commercial reasons, such as country of origin, political affiliation or involvement with governmental policy, other than if directed by policy of central Government.'
The spokesperson confirmed that the local authority's legal and procurement teams 'are currently looking into the issue.'
Council leader Bob Standley said: 'The council utterly condemns the Russian invasion of the independent sovereign country of Ukraine and gives our support to Ukrainian citizens.
'We are seeking advice from the Local Government Association (LGA) and Government on how we can cancel the contract with Gazprom and seek alternative gas supplies to our sheltered homes.
'We are also examining whether there are any other contracts with Russian controlled companies and will take similar action to terminate those arrangements.'
A spokesperson for the Local Government Association (LGA) said: 'Councils are deeply saddened by the tragic events unfolding in Ukraine and are following the situation closely.
'It is up to individual councils to decide how to act locally but, like many organisations, they will be reviewing what action they might want to take in light of UK sanctions and the ongoing situation.'