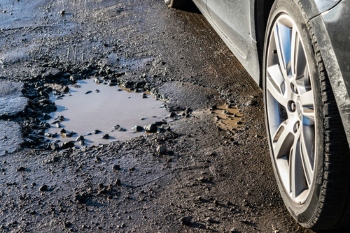 Councils and road authorities paid out more than £12m in compensation to motorists whose cars were damaged by potholes between 2018 and 2021, new research reveals.
An investigation by What Car? found that motorists logged more than 145,000 compensation claims for vehicle damage caused by badly maintained roads during the three-year period.
Around a quarter of those claims (37,366) were successful with authorities paying £12,991,216 in total compensation – approximately £347 per successful claim.
What Car? also surveyed 470 motorists, with 23.6% reporting they've damaged their vehicle in the past 18 months from hitting a pothole.
A recent ALARM survey, carried out by the Asphalt Industry Alliance (AIA), found that there was a £12.64bn repair backlog. This represents an increase by almost a quarter (23%) on last year's figure and amounts to £61,700 for every mile of local road.