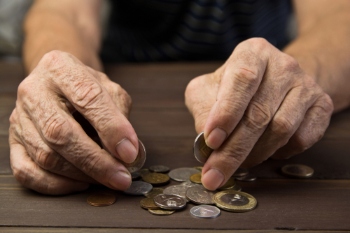 Local authorities face another crisis as 2022 develops. After a decade of austerity and then the onslaught of COVID, now there is a deliberately created poverty crisis for local authorities to deal with right across the UK.
It can be argued that the inflation the UK is currently facing is not the responsibility of the Government. Instead, it is quite easy to show that the increases in oil, gas, domestic energy and food prices are almost entirely due to a speculative activity in commodity and financial markets. The result will be a massive increase in profits to be enjoyed by a very small part of any community. In contrast, poverty will increase for, in my estimate, at least half the UK's households as they struggle to make ends meet.
If it is easy to point out that the inflation we are suffering is not the Government's fault, the failure to address the issues arising from that inflation are its fault. The Government is choosing not to impose windfall taxes on those enjoying speculative gains from worldwide shortages. Simultaneously, it is refusing to increase financial support to those already in poverty, and those who will fall into it. Significantly, with inflation now expected to reach 9%, the apparently generous current settlement for local authorities has turned out to represent a major erosion in its purchasing power. Just as significantly, the Government has undermined the integrity of local taxation by using it to deliver a poorly targeted support mechanism for those in need of help with their energy bills.
What can the leaders of local government do in the face of these multiple crises that have been imposed upon it, all of which will be compounded as cuts in disposable income lead to job losses and business closures in most communities? I suggest that radical thinking is required. The moment when token gestures might do has gone and local authorities of all political persuasions now need to cooperate to tackle the crises they face.
The response has to relate to finance. I suggest that the time has come for local government to pioneer new sources of funding and demonstrate their credibility to central government at a time of national crisis.
To continue reading visit The MJ .