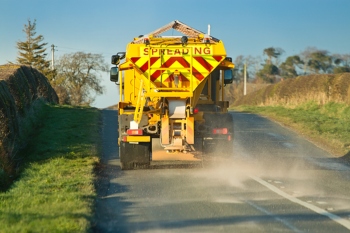 The number of days councils spent gritting roads fell by 29% between 2017/18 and 2019/20, according to new research.
A freedom of information request by Citroën UKshows the average number of days each local authority gritted roads fell from 74.0 to 52.5 between winter 2017/18 and winter 2019/20.
Citroën warned this drop came despite the UK experiencing some of the harshest winter conditions since 2010 due to 'The Beast from the East'.
The Scottish Borders Council was the most active, spending on average 203 days of the year gritting roads over the period.
The research also found just over half of councils have specific Snow Routes in place, to decide where receives priority treatment during periods of heavy snowfall and sustained periods of freezing temperatures.
The Annual Local Authority Road Maintenance (ALARM) survey shows the average local authority is facing a shortfall of £4.9m to repair and maintain local roads.