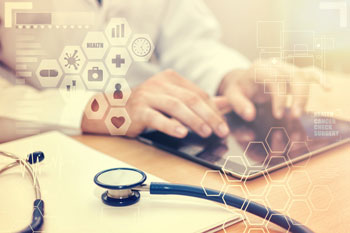 Over a dozen local authorities have been selected to receive tens of thousands of pounds worth of funding for projects which use digital technology to transform social care.
As part of the Local Government Association's (LGA) Local Investment Programme, which is funded by NHS Digital, 16 councils will each receive up to £50,000 towards their projects.
The application process was based around five themes:
Sharing information and integrating services
Enabling people to interact with care services through digital channels
Promoting independence and wellbeing through the use of digital services and technology
Integrating commissioning through the improved use of information and analysis
Enabling care professionals to work from any base at any time
Cllr Izzi Seccombe, chairman of the LGA's Community Wellbeing Board, said she was 'extremely impressed' by the high quality of the bids received.
'Technology can never be a replacement for care, but it can play a really effective role in helping people to live at home for longer, as well as support professionals and commissioners to target services where they have the greatest impact,' she said.
'Many councils are already harnessing the powers of digital technology to transform social care services and support integration with health partners.
'The LGA is pleased to support this investment programme, which can improve both the care provided and most important of all, people's experience of care.'