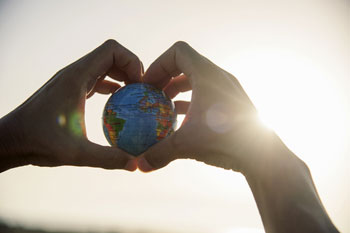 To mark Earth Day, the Local Government Association (LGA) has highlighted the work being done by councils to help tackle climate change and achieve net-zero carbon emissions by 2050.
The new statistics show councils collected over 15.5 million tonnes of waste and recycling, reusing or composting in 2019/20, and have installed over 17,000 electric vehicle charging devices across England.
The figures also show councils spent an average of over £125 on environmental services per person last year, spending just under £40m on defences for flooding;
Cllr David Renard, environment spokesperson for the LGA, said: 'Councils are working hard towards net-zero carbon emissions. Waste collections are getting increasingly more efficient and recycling rates over the past decade show that people really do care.
'We've also seen council investment in flood defences, electric vehicle infrastructure and parks and green spaces, which create cleaner air in our communities and thriving habitats for wildlife.
'There is still a long way to go in our work to protect our planet, but councils will continue to lead local efforts to become more environmentally conscious.'