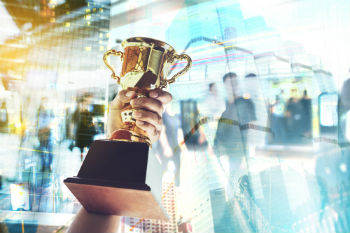 Cllr Roger Lawrence of the City of Wolverhampton Council has been named leader of the year in the 2018 Councillor Achievement Awards.
The annual ceremony, organised by LGiU and CCLA, was held last night at the Guildhall's Livery Hall in London.
The winners were selected from 200 nominations by a group of judges made up of council leaders and chief executives.
Cllr Larence won for what the judges considered his 'consistently strong leadership' in implementing a long-term vision for Wolverhampton, but also for his work setting up the West Midlands Combined Authority.
Cllr Dr. Mahamed Hashi of Lambeth won the Community Champion award and Cllr Shane Hebb of Thurrock came top in the finance and transformation category.
Dr Jonathan Carr-West, chief executive of LGiU, commented: 'It's been fantastic to listen to the stories of people working selflessly for the community, bringing real benefits to residents.
'The winners are dedicated to the cause and hugely talented. The outstanding quality of the nominations we received this year stands as a testament to the exceptional job many councillors are doing for their community.'
Full list of winners:
Cllr Dr. Mahamed Hashi (Lambeth) won the Community Champion award.
Cllr Shane Hebb (Thurrock) won Finance and Transformation.
Cllr Michelle Lowe (Sevenoaks) won Health and Care.
Cllr Roger Lawrence (Wolverhampton) won Leader of the Year.
Cllr Iain Malcolm (South Tyneside) won Place Shaping and Environment.
Cllr Ian Bates (Cambridgeshire) won Technology and Digital.
Cllr Tom Coole (Gloucester) won Young Councillor of the Year.
Special mentions:
Cllr Alex Harman (Worthing, nominated for Young Councillor of the Year).
Councillors Peter Patrick (Babergh) and Glen Horn (Mid-Suffolk). Both were nominated for Finance and Transformation.
Linda Haysey (East Hertfordshire, nominated for Leader of the Year).