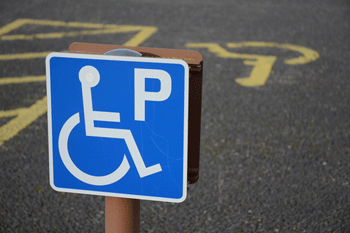 Drivers who park illegally in disabled bays will be targeted by new technology being trialled by Westminster City Council.
The London borough, in partnership with Smart Parking, will issue disabled drivers with electronic permits that communicate with parking sensors in the road.
The sensors will notify a nearby traffic marshal if a car without a permit parks in a disabled bay, who will ask the driver to move on or face a fine.
Cllr Heather Acton, Westminster City Council cabinet member for parking, said: 'Parking in a disabled bay must be one of the most inconsiderate things a driver can do – yet we still see it very regularly in Westminster.
'We hope this new technology will put an end to this poor practice and help improve the day to day lives of disabled drivers in the city.'
The pilot project will last eight weeks, with the aim of rolling it out across the city if successful.